What You Should Do To Get Ready To Sell Your Home
the new year is here, the market has come back to life. So, you have decided, for one reason or another it is time to sell your home and move on. Whether you are selling a fixer upper, your childhood home, an everyday home or a model worthy showcase, there are a few basic steps to prep your home for sale, in order to get the most money out of your investment.
de-clutter - This is a big one, your Entire house needs to be decluttered. This step is all about appearance. If your house looks to small, because the closets are stuffer to the brim, or the pantry is overflowing, buyers will perceive the entire house as to small. they will assume you are moving because you are out of room, and they will be too! pack what you can, throw out or donate what you don't need. your home will feel bigger, and you will be ahead of the curve when its time to move!
Clean the carpets - Many folks don't care for carpet, and those that like it, dont like dirty carpet. Put your homes best foot forwards by going ahead and getting those carpets cleaner. you can rent a machine at many grocery stores (www.rugdoctor.com), you can buy your own machine, or you can call in the professionals. no matter which option you choose, it's worth it to get this done before folks start coming through your home!
Fix/install missing or broken things - If you know there is something in your home broken or missing, go ahead and take care of it now, It is all about perception of the buyer, if they see broken things during their showing, they will assume you don't take good care of the place, unless you are priced as a fixer upper, go ahead and correct the little things potential buyers will see.
Depersonalize - this is another big one, It is hard for a potential buyer to envision your home as their own when there is a picture of your family staring them in the face. Take down MOST of the family photos, and the very personal photos. Landscapes, Framed art, Limited Family portraits are all fine, But go ahead and take down the 48x60 family painting over the fireplace.
Before each showing
- Clean off your surfaces, Countertops, Dressers, bathroom cabinets etc. put those things away to provide a blank canvas.

- ensure the beds are made. potential buyers will see your bedroom as inviting, instead of lived-in.
- Keep up with the Dish's/vacuuming.
- if you leave for a long weekend, or longer, make sure the house is in "show ready" condition when you leave, So agent can feel free to bring prospective buyers through the home.
these few things will help maximise your return, and get the most for your home. Feel free to contact me if you would like to know what your home might be worth, and how to help sell for the most money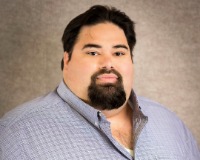 Author:
Zach Grier
Phone:
540-429-5732
Dated:
January 2nd 2018
Views:
345
About Zach: As an office top producer for 2017, 2018 and new construction specialist, Zach enjoys helping folks ...