To Sell Or Not To Sell
People move for many reasons, Perhaps you are making a job change that will require relocation, maybe your family has grown and needs more space, or you are an empty-nester and it is time to downsize. People move for a variety of reasons, If you are already a homeowner, you are faced with a decision. It is time to sell your current home and buy a new one, or is it better to Rent your home and buy an additional!
The first step in determining the best course of action is to asses your own current financial situation. What is the Monthly Rental value of your home, and what is your monthly cost to maintain that home. costs include: your monthly mortgage payment (including taxes, principal, interest, and insurance) any HOA or property owners association dues, Any special assessments that are coming, and any ongoing maintenance costs of your home.
Now that you know your monthly cost, and your expected monthly income, Is the income Sufficient to justify the expense? lets take a deeper look.
Self managing your rental home exposes you and your family risk. Do you know the Virginia Landlord tenant act? are you familiar with Fair housing laws? do you have a tried and true process to vet the prospective tenants? the best bet to ensure minimum liability is to use a property management company. which will also have a cost associated with it, factor that cost into your monthly house expenses.
there is often a vacancy period after you move out, and before your new tenant moves in. you will be required to absorb the cost of that vacancy as well.
IF A tenant damages your home. Damages can likely be taken out of the security deposit when the tenant moves out, However, if the damage exceeds the amount of the security deposit you will have to litigate to recover damages, or take the loss.
So lets use an example home in Virginia Beach, with a Mortgage payment $1500.00 and an expected rent $1,900.00 (please note all monetary information below is estimated, for demonstration purposes only. Every individual situation is different, please contact us for information about what your individual property may rent for, as well as the fees and costs associated with property management)
For this home, lets say the Average monthly maintenance cost is 135.00, and you are using a rental management company that charges a 12% fee. ($228.00) these combined make you Average monthly carrying cost $1,863.00. this particular rental will net you $37.00 a month, or $444.00 annually. certainly not worth the potential risk.
If the same house was purchased under different circumstances and has a lower monthly payment of 980.00 the situation changes dramatically. the new monthly cost would be $1343.00 resulting in a monthly income of $557.00 a month or $6684.00 annually. certainly a better number than above.

Now, lets say the home is paid for, without a mortgage, the monthly cost is only the average maintenance and property managment fees, totalling $363.00 a month. Generating a monthly income of $1,537.00. possibly enough to pay the mortgage on your new home as well, resulting in you owning TWO homes, for a very low out of pocket!
Now that you have an idea of what sort of income your house may make you, consider what the proceeds from the sale may make you. How much Equity do you have? can you sell and make $10,000? $50,000? $75,000? $125,000? in our first example, it would take almost 20 years to make just $10,000 in rental profits. if the home will need a roof in the next 20 years, or an air conditioner. or replacement flooring, it could take 25 or 30 years to profit $10,000. In the second example above, it will take 18 months to make that $10,000. much easier timeline to live with.
No matter what you decide, Abrams Homes can help with the Next step, We offer in-house Property management, at a very competitive rate (much less than the example above) as well as full service Sales, and Purchase representation.

If your in the market to Buy or Sell a home, Or place yours into our property management program, Call or Text me at 540-429-5732
Zach Grier
540-429-5732
Real Estate Agent licensed in Virginia
Abrams Realty
4624 Pembroke Blvd #102
Virginia Beach, Virginia 23455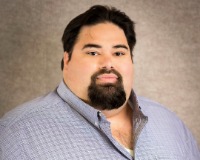 Author:
Zach Grier
Phone:
540-429-5732
Dated:
August 9th 2017
Views:
322
About Zach: As an office top producer for 2017, 2018 and new construction specialist, Zach enjoys helping folks ...