Things To Do With Children While Visiting Virginia Beach
Summer is Winding down and many folks are taking last minute vacations, many folks are choosing to stay a little closer to home and opting to skip trips to Florida, or Myrtle Beach, and take in the best the mid-atlantic has to offer here in Virginia Beach. Traveling with children can be hard, as adults, were happy to hang out by the pool and enjoy some drinks, your little ones may need a little more structure than that. here are some things you can do to keep the kids entertained and make the most of your stay.
Beach Time - We have multiple large beaches, unlike some areas on the west coast, or in resort towns, The city own all of our beach, So its well maintained, clean and free to use! Virginia beach has 28 miles of public beach, whether you want to see and be seen at the resort area, Have a secluded lunch in Sandbridge, or hang with the locals on the bay, There is plenty of space for everyone to work on their tan and enjoy what nature has provided us to enjoy. The beaches don't "close" but the very early hours the beach will be combed and trashed picked up. Parking at the Croatan Beach parking lot is usually free before 10AM as well.
City parks - Virginia Beach is home to 293 City parks! 293! all together there is over 7,000 acres of city owned park space to enjoy. you can play basketball, baseball, tennis, have a picnic, play horseshoes, or simply find a quiet space overlooking the Lynnhaven river to enjoy. Mount Trashmore is also home to the highest point in Virginia Beach, and is home to 2 lakes and multiple hiking trails. On a nice weekend day there will be crowds of people flying kites on top of the hill to watch, or fly your own! here is the full list of city parks, courtesy of the city - https://www.vbgov.com/government/departments/parks-recreation/parks-trails/city-parks/Pages/default.aspx
Ocean breeze water park - Just south of the Ocean front Resort area, you will find Ocean Breeze Water Park, If you have had your fill of the beach, and sand everywhere, Ride on down to Ocean breeze, they have Water slides, Lazy Rivers, A Wave pool, a Lagoon, and lots a seating. Private cabanas or VIP seating is also available if you would like some quiet time while the kids go play. the Cabanas have cable TV, a ceiling fan, and drink service! Admission runs about $35 for adults. their website is here to view a map, or order tickets online (discounts available online!)
The Virginia Aquarium and Marine Science Center - about 5 minutes from the oceanfront resort area, you will find one of the hidden treasures of the city! the Aquarium is home to over 300 Marine species, and contains 800,000 Gallons of tank space, as well as nature trails, and a ropes course! Turtles, Fish, sharks, Jellyfish, Fresh and Saltwater swimmers! this is a beautiful welcoming space to spend the day, this is a great place to visit if its just too hot, or rainy outside to enjoy the beach. In addition to all of the exhibits and activities, The marine Science center also hosts Boat trips for Whale watching, Dolphin watching, and marines research, if your not scared to be up close and personal, Take the discovery trip and watch marine biologists work collecting samples from our area!
In additional to the above mentioned activities, The resort area is home to dozens of restaurants, multiple ice cream shops, candy stores, Beach attire stores, Putt-Putt and arcades. If your unsure, just hope on the Trolly for a loop and plan the day from there!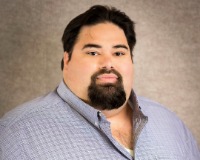 Author:
Zach Grier
Phone:
540-429-5732
Dated:
August 10th 2018
Views:
343
About Zach: As an office top producer for 2017, 2018 and new construction specialist, Zach enjoys helping folks ...