The Most Expensive Homes In Hampton Roads
Last month, I showcased the most affordable new construction home in each of the seven cities in Hampton roads, today we will take a look at the other end of the spectrum and view the home with the highest asking price in each city, as listed in the Hampton roads MLS today.
Virginia Beach - $7,200,000.00: In Virginia Beach, Waterfront is king, There is an array of waterfront properties available because we Virginia Beach has Oceanfront, Multiple Riverfront, Chesapeake Bayfront, Back bayfront, and multiple other Waterfront options. Deep-water, Dock-able waterfront is the most sought after, as it provides you the ability to keep your motor-yacht in the back yard! the Finest deep-water lots are situated on the Lynnhaven River and its tributaries, 1357 Harris Road is a Riverfront Estate encompassing 5 acres of pristine land, over 15,000 Square feet of living space, and an 18 car garage! enough to satisfy nearly everyone's automobile storage needs! this house appears to have been build using the finest materials sources from around the world. Classic Style and old world craftsmanship give this house a cozy feel, despite its massive footprint. check out the photos in the link below.
https://zach.abramshomes.com/property/4-10150680-1357-Harris-Rd-Virginia-Beach-VA-23452
Norfolk - $1,450,000.00: Norfolk is home to many historic homes, However, a Riverfront still takes the cake, This Classic home at 7433 flicker point was originally built in 1920, and has been tastefully updated over the years, 6,000 Square feet may pale in comparison to 15,000, but I assure you, its more than enough! this waterfront estate comes with 1.5 acres of yard to enjoy, as well as an in-ground pool, detached garage, and a short commute to Norfolk Naval station, Norfolk General Hospital, or Old Dominion University.
https://zach.abramshomes.com/property/4-10186499-7433-Flicker-Pt-Norfolk-VA-23505

Suffolk - $2,900,000.00: Suffolk has a little more open space to enjoy then the other cities on the list, If you have horses, Goats, cows, 8 cars, or a need for 7 kitchens, 7742 Quaker Dr, Suffolk may be for you! Built in 2005, this 10 bedroom house comes with 12 full baths, 3 half baths, and its own ballroom. 25,000 Sq. Ft. of space including an indoor pool. this is the only home on the list that is NOT waterfront!
https://zach.abramshomes.com/property/4-10226583-7742-Quaker-Dr-Suffolk-VA-23437

Portsmouth - $685,000.00 Portsmouth is home to much more affordable housing than some of the surrounding cities, This rings true even among it most expensive listings. Currently asking $685k, 1545 Rotunda Ave. offers 5 bedrooms, 4 full baths, and 2 half baths. at 88.17 a square foot, its bargain waterfront, as the home is situated on a small man-made lake. inside this 7,700 square foot home, you will find a home theater, large home office, 2 master bedrooms, and an elevator to make getting to the 3rd floor a breeze.
https://zach.abramshomes.com/property/4-10214942-1545-Rotunda-Ave-Portsmouth-VA-23701

Newport News - $2,795,000.00 Expansive views of the James River await the future resident of this home. 17 River Road is fittingly names, as this home is directly on the James river, on deep, dock-able waterfront. this home is 5,812 square feet of open airy beach feel. with high end appliances and a private beach, and an attached 3 car garage.
https://zach.abramshomes.com/property/4-10180270-17-River-Rd-Newport-News-VA-23601

Hampton - $1,275,000.00 When folks envision Hampton in their heads, Water is natural, Hampton is covered in lakes, rivers and tributaries, so, naturally, Hampton's most expensive real estate is water front. the surprise here may come in the fact that this home, off of Harris Creek road is practically Rural. 10 acres of land surround this 4 bedroom, 5 bath estate. Each bedroom here has its own full bath, a large detached garage will house your toys when not in use, and this location makes an easy commute to Langley or downtown!
https://zach.abramshomes.com/property/4-10178181-1-Counselor-Ln-Hampton-VA-23669

All of the above homes are actively listed for sale, as of the time of this publishing, if you, or anyone you know is looking for to buy or sell real estate, regardless of the price-tag, please don't hesitate to reach out to me directly. my site is zach.abramshomes.com.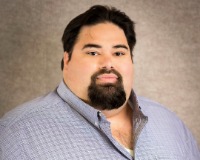 Author:
Zach Grier
Phone:
540-429-5732
Dated:
November 5th 2018
Views:
522
About Zach: As an office top producer for 2017, 2018 and new construction specialist, Zach enjoys helping folks ...