New Construction In Hampton Roads
Buying a new Construction home is the easiest way to ensure your new home has Everything you want in a home, and your not buying someone else's neglected maintenance nightmares! Todays Homes are built to be much more energy efficient than homes of 15, 30 or 50 years ago. They are also Constructed to fit the demands of today's busy lifestyles. Here is a few Well respected Builders in the area, and what they have to offer! Each of these builders is Pleased to have us bring clients by to see their product. If you want more information on any of these, email me at Zach@abramshomes.com OR stop by my site Zach.abramshomes.com to see what's available at this time. Remember, Having representation as a buyer cost little to nothing.
Napolitano Homes - This local, Family run Business has been building homes in Hampton Roads for 40 years, and they are sure building some nice ones. Whether you are looking for a condo on the bay, Or and expansive Home in Chesapeake, they have something to offer everyone. This luxury builder has included some great features in their homes, designed to be efficient, and comfortable. Napolitano puts a Focus on floor plans that work for today's buyers, They also include Solid surface counters, Tankless hot water heaters, and Energy efficient windows! My dealings with Napolitano homes and their leadership team prove that they are in business for all the right reasons!
Terry Peterson Residential - here we have another Locally owned and operated builder. Terry Peterson has been building new homes for area residents for nearly 30 years! They can provide you with a single Family Condo (never cut grass again!), a townhouse close to activities, or a larger home to fit all your needs. Value added features are abundant here as well.
EDC Homes - This Hampton Roads builder has been providing new homes to Hampton Roads for over 20 years. Currently, they are building great Bay view condos at two locations in Norfolk! talk about an easy commute. The folks at EDC also routinely build a NEW home, in an established neighborhood, so if you want a new construction home, but love the feel of an older neighborhood, EDC can help you.
Borte Construction - for over 30 years Don Borte and his team have been building true custom, luxury homes. if you can want it, they can Build it. Borte has been recognized in the top 100 builders in the country, and can easily cater to the most discerning client.
Moody Homes - If you are looking for a new townhome (less landscaping to deal with!) Moody may be the builder for you, Moody has been building for over 30 years, and continues to build Communities, more than homes.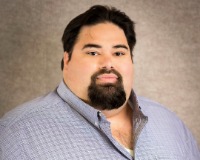 Author:
Zach Grier
Phone:
540-429-5732
Dated:
October 2nd 2017
Views:
354
About Zach: As an office top producer for 2017, 2018 and new construction specialist, Zach enjoys helping folks ...