Is Investing In Rentals Worth It
For many young Americans, retirement is something placed on the back burner, "Modern" work places offer, and in return, receive no long term loyalty. when one has outgrown their position, they move on to a new employer, who may have a 401k, or an IRA. For many, however, generating the income required to maintain a comfortable life into retirement is something that we must do ourselves. You may choose to invest in Stocks, a 401k, cash savings, or place assets in a slow growth retirement account and hope for the best.
There is a better way! Investing your hard earned money into rental properties can grow your net worth each month. Single Family Homes are always good, but today I am going to use a MultiFamily housing unit as an example.
lets assume you buy a fourplex for $365k, using 20% down ($65k) and financing the remaining $260k in a 30 year loan at 6.5%. the Principal and interest payment would be 1643/MO. particulars will vary depending on your location, but lets assume $3600 a year for taxes and insurance, combined with your principal and interest, your total monthly payment would be $1,943/mo.
if each unit rents for $900 a month, your income for all would be $3,600 a month, Subtract the mortgage (principal, Interest, Taxes, Insurance) and you are left with $1,657 a month positive cash flow, before any repairs or maint.
this is over a 25% return on investment! no savings or IRA can compete with this. when the mortgage is paid off, you will have over $3000 a month positive cash flow! if your own home is paid for, One rental unit, supplemented with traditional retirement options could comfortably fund your golden years. If you have $150k in liquid retirement funds, you could invest in 2 of these units, Or purchase an 8 unit apartment complex for $700k and generate $3000 a month while mortgaged, and $6000+ monthly when paid for.
The icing on the cake here is that when or If you need your money back out, you have an asset to sell, that is maintained properly, will appreciate in value. if you bought in Hampton roads in the 90's and are selling today, you know what 20-30 years of appreciation can do for a property!
if your The 7 city area, and looking for the right property to buy and hold, or buy and flip, Stop by my website zach.abramshomes.com to see what is on the market today!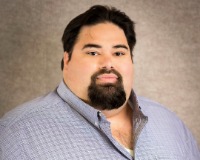 Author:
Zach Grier
Phone:
540-429-5732
Dated:
April 17th 2018
Views:
496
About Zach: As an office top producer for 2017, 2018 and new construction specialist, Zach enjoys helping folks ...