Is Doing It Yourself Really Cheaper
In my line of work, I am in many different homes every day, when working with a client on a purchase, I ask after every home for some feedback I can provide to the Current owner and their agent. I usually ask about what they liked and didn't like about the house, whether they thought the price was right, and whether they could see themselves living there.
Something that comes up on every few houses is the Quality of the work that was done to the home, Just like automobiles, Homes need periodic maintenance to keep them running at their prime, and looking their best. Things like pressure washing, Staining, painting, Landscaping, Roof replacement, and mechanical system maintenance, Many of these items best performed annually, but some are on an as needed basis.
The most common complaint about a home, is the Quality of workmanship when it comes to repairs. Trim that just doesn't quite line up, Paint lines that are uneven, and hardwood floors with over sized gaps between planks are a few that i hear regularly. This immediately de-values your property in the eyes of a prospective buyer, the seed of doubt is planted, If you aren't having a professional take care of your trim, are you having a professional service your hvac? or servicing it at all? Once a prospective buyer doubts how well you take care of the home, they immediately see dollar signs to have a professional fix or repair what you may have tried to do yourself, leading to a lower offer, and ultimately, less money in your pocket when you sell.
So, for the sake of maintaining your home Value, Unless you know what you are doing, in a real sense not the "hold my beer, I got this" sense, Hire an expert. If you are local to Hampton roads, and need a recommendation, Call me. I work with multiple contractors and tradesmen who can help you keep your house, a dream home.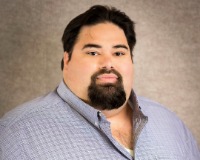 Author:
Zach Grier
Phone:
540-429-5732
Dated:
March 2nd 2018
Views:
259
About Zach: As an office top producer for 2017, 2018 and new construction specialist, Zach enjoys helping folks ...