Best Seafood In Hampton Roads
For Residents and Visitors Alike, coastal settings drive a desire for fresh, vibrant seafood! Many places claim to have good seafood, But only a few actually have GREAT seafood. Here is a small list of some of the best, Non-chain seafood Virginia Beach has to offer!
Blue Seafood: Tucked away in a small space in a strip mall is Blue Seafood, it seats only 60, and they don't take reservations. Owned by a the chef and Sous chef, its a very food forward establishment. They are closed Sunday and Monday, as well as just about every holiday. its worth trip. I recommend the crabcakes! you can view their website online at: www.blueseafoodandspirits.com/
Margie and Ray's: On the way to Sandbridge Beach, sits an unassuming looking building with a gravel parking lot, it a true locals spot. They serve breakfast and Lunch, But their true specialty is Crab and Scallops! also closed on Monday, and BUSY on summer weekends. Stop in for a great lunch special if your nearby during the week! (the hush-puppies are out of this world!) you can see their menu on their website: www.margieandrays.com
Waterman's Surfside Grille: If you grew up in Virginia Beach, You know this place., its long been a staple for Before Prom, wedding rehearsal dinner, Anniversary, or just a nice meal with your loved ones. They offer Great Tuna, and delicious she crab soup. be sure to try an orange crush! they are the pioneer of this refreshing regional Cocktail! check them out online at www.watermans.com

Chick's Oyster Bar: Chick's Is a great local stop, Popular with boaters due to its direct river front location, and shore drive residents due to its awesome view, and indoor/outdoor seating. The Oysters are fresh and tasty. If you bring your appetite (and a date) try the Marina! seafood for days! http://www.chicksoysterbar.com/
Dockside: Another Boat friendly destination just down river from Chick's, Dockside is a restaurant, Wine shop, and fish market all in one. you know its fresh when the boat pulls up to unload on the dock! check their website out at: http://www.docksideva.com/
Many of the above mentioned restaurants Offer Great options for Gluten free diets, And low/no carb diets like Keto!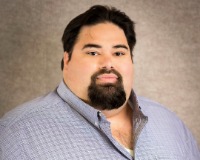 Author:
Zach Grier
Phone:
540-429-5732
Dated:
May 9th 2018
Views:
575
About Zach: As an office top producer for 2017, 2018 and new construction specialist, Zach enjoys helping folks ...