2018 Spring Market Hampton Roads Southside New Construction Homes
Picking a new home is hard, often times you may find a floor-plan you love, but the home has been neglected, Or a perfect location painted all the wrong colors. a New construction home offers many buyers the perfect solution, the ability to pick a floor-plan, colors, upgrades, and in some cases location, Maintenance has never been neglected, because the home was built especially for you! Here are a few options for new construction homes on the south side of Hampton Roads.
Remember, the agent at a new construction home site is a salesperson working for the builder, You deserve representation during the process. your home is likely your largest asset, never visit a new construction home site without your agent! As the office new construction specialist, I have negotiated millions of dollars in new construction real purchases for my buyers, if your considering a new home, please call me first at 540-429-5732, e-mail me at zach@abramshomes.com or visit my website. My services are free to buyers no matter which builder you may choose.
If you want the ease, and cleanliness of new Construction but have to move in just a few months, Dont stress, Many Builders have some homes Under construction already that they can sell you. if you have 60-90 days, you call STILL pick paint, and flooring in many cases! each builder is different, so i can help you navigate your specific needs with just a phone call!
Nepolitano Homes:
Nepolitano has a handful of neighborhood and price points coming soon, Exciting floor-plans and luxury touches set this builder apart! currently they are building at:
The Cove at Bennetts Creek Square - Suffolk - This neighborhood near Harbour View is offering upto 5 bedroom homes, from the low 300's. each home includes a tankless hot water heater and a sodded yard. No muddy yards this summer! there is only a few homes left here. they are offering Veterans and active duty ALL closing costs (with a few stipulations!)
Western Branch Reserve - Western Branch/Chesapeake - closer to the highway and a short commute to all of Hampton Roads is Western Branch Reserve, a small neighborhood of about 70 homes, only about 30 remain to be sold. Closing cost assistance is also available here, and some homes are already under construction for quick move in. Homes start in the mid 300's

Point Chesapeake On The Bay - Virginia Beach - If you're seeking Waterfront luxury living, this is where you should start, This Community is a joint venture between Nepolitano Homes, and Terry Peterson homes. if you remember the Duck Inn, you will be familiar with this stretch of waterfront! the Gazebo has been restored to its former waterfront glory for your enjoyment. there at two floor plans to choose from, both over 2,300 Square feet, offering 3 bedrooms, and 2.5 baths. your residence is complete with a private 2 car garage. Point is uniquely positioned to see both sunrise AND sunsets over the stunning Chesapeake bay. prices start at 850K

Fieldstone - Chesapeake - Southern Chesapeake/Greenbriar are is selling fast! now is the time to get in and be close to everything! this neighborhood offers floor plans to include full generational suites for all your needs. a short drive to the highways, or up to Virginia Beach. Every home here has room to grow, all the plans are over 3,0000 Square feet. Prices start at about 430k
Coming Soon - Sykes Farm - Chesapeake - Sykes Farm will be off of Johnstown Road, in the desirable Great Bridge School District, a whopping 12 floor plans will be available to choose. prices will start at just over 400k

Coming Soon - Village Point - Suffolk - if your looking for a new home that wont break the bank, Or you don't need such a large home, this is a great place to check out. The features and quality will be what we have come to expect from Nepolitano, Prices here will start in the Mid 200's. likely the best value for New construction you'll find this year. I am excited to help fill this community, as the price point is attainable to a larger population!

Coming Soon Kings Fork Village - Suffolk - Kings fork is Suffolk's Rising star, Terry Peterson, Chesapeake homes, and Nepolitano are all building here, Minutes to the highway, close to the hospital and the YMCA, this community will keep you close to everything while enjoying the extra space that comes with Suffolk. Kings Fork Village will start in the low 300's
Chesapeake Homes

Chesapeake homes has a reputation of building Quality homes with lots of options as well, They have a Design center in Virginia beach, so you can visualize your choices and colors in real size, not just a 4"x4" sample! here just a few of their communities

Kingston Estates - Virginia Beach - Placed in one of the most sought after high schools in the VBPS system, Kingston Estates is in their Pre-grand opening stage, and they are running some great specials to show it off! large Single Family homes from the upper 400's
Highland Reserve - Virginia Beach - Just 12 homes are to be build, with 4 floor-plans to choose, 3 of which are over 3,000 Square feet. This community will be in the landstown School district and close to Lynnhaven mall, and CHKD health center for easy commutes! homes here start in the mid 400's
Vance Landing- Chesapeake - Vance landing shares some streets with Vance level, an established community off Elbow Rd in chesapeake. I sold the First home in the neighborhood, and they have only 3 left to sell! that alone is a testament to the Quality, options, and location of this wonderful neighborhood! prices start just shy of 400k. this is one of the Few communities you can get a 3 car garage with your new home!
Hillpoint Estates - Suffolk - A little drive from the hustle of Virginia Beach can save you lots of money, Single family homes here start at just $279,900. Located not far from the other Kings fork communities, Hillpoint offers easy commute to the Coast Guard base, or across the river to Newport News shipyard.
Ashdon Builders

Ashdon Builders has been Building home in Hampton Roads for over 30 years, they started right here in Chesapeake, and continue to build some of the most sought after communities in the region.

Bella Manor- Chesapeake - Single Family homes on spacious lots (15,000 Sq ft+) 4 different floor plans to choose from. located in the hickory area, homes here start at just 385K, I would be happy set up a visit to the model on site,
Lago Mar - Virginia Beach - This has to be one of the most desirable neighborhoods in Virginia Beach, Close to amenities, including multiple golf course, and Strawbridge marketplace. close to work and play, Lago Mar has established itself as a prestigious place to plant roots! only two homes remain, Each listed for just under 700k. Lago Mar Is a community featuring multiple builders, please see Stephen Alexander homes below for their offering in Lago Mar
Coming Soon - Princess Anne Quarter East - Virginia Beach - just 15 spectacular homes will be build here. near the intersection of Princess Anne Rd. and Holland Rd. Convenient to everywhere you need to be! there will be 4 floor plans to choose from starting at 490k
Coming Soon - Greenbriar Station - Chesapeake - Just down the road from Vance landing and Lake thrasher you will find Greenbriar Station, a small community of 13 homes, starting in the upper 300's
Stephen Alexander Homes

Stephen Alexander Homes is the way to go if you want it all! they are well known for building luxury coastal homes, including a signature line with many luxury options included in the base price. S.A. Homes is a multiple time homearama Builder.

Ashby's Ridge- Virginia Beach- 6 minutes to the beach, starting under 600k! about 20 lots, with 9 remaining to be sold. an amazing 17 floor plans to choose from all within the a few minutes of the dining, shopping and entertainment of Redmill!
Coming soon - Ashville Park- Virginia Beach - Single homes starting at 600k, 116 lots over 60 acres make up this planned community, Surrounded by lush landscaping and gorgeous waterviews. The community is located just minutes from the municipal center, it will be home to its own clubhouse, and swimming pool! nearly any floor plan they build will be available here! too many to count, However, each captures the spirit and lifestyle of coastal Virginia.
Emerald Forest - Chesapeake - Another multi-builder neighborhood, Emerald forest is one of the most exclusive neighborhoods in Greenbriar. if you want the luxury, and the lifestyle, but not the congestion that goes with the beach, Emerald forest is the place for you. Starting at 580k, each home is over 3,200 Sq. Ft. of space to enjoy.
Many more - Anywhere - Stephen Alexander is currently building in over 20 neighborhoods, and will build on your land if you choose. your not limited to what i have listed here, they have communities coming very soon in Grassfield as well!
This is not intended to be an inclusive list of homes available, Nor is it an endorsement of any builder, a Full list of available homes may be viewed at my website Zach.abramshomes.com, I encourage all Buyers to research their chosen home Builder. the builders mentioned in this article own any and all trademarks and proprietary information that may be contained above. material information above was sourced from the builders websites as below
www.napolitanohomes.com
www.cheshomes.com
www.Ashdonbuilders.com
www.stephenalexanderhomes.com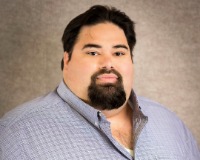 Author:
Zach Grier
Phone:
540-429-5732
Dated:
June 7th 2018
Views:
1,588
About Zach: As an office top producer for 2017, 2018 and new construction specialist, Zach enjoys helping folks ...