2018 Diesel Passenger Vehicle Offerings Slim From Previous Years
As we close in on the year end, Many folks are considering a new vehicle for next year. If you are like me, the prospect of high fuel economy, and supreme reliability are appealing to you. this means one thing: Diesel!
In the last few years, German Parent company VAG has been plagued with Diesel Scandal that crippled north american sales, and has led the (at least for now) permanent removal of Diesel offerings from Volkswagen, Porsche, and Audi.
For 2018, here is whats on the list So far:
- Range Rover Velar - Starting MSRP with diesel powertrain: $56,200 - all new line to the states!
www.Rangerover.com
- Jaguar XE - Starting MSRP of $37,225 with a diesel powertrain - EPA estimates of 42 MPG highway make this a great fun to drive sports sedan.
- Jaguar XF - starting MSRP of $49,275 with a diesel powertrain - this larger model shares an engine with the XE, offering the same great mileage, in a larger package.
- Jaguar F-pace - Starting MSRP of $46,275 with a diesel powertrain - This full sized 5 passenger SUV will get you though the snow or through the woods while maintaining an EPA estimated 33 MPG hwy.
www.Jaguarusa.com
- Chevy Cruze - Starting MSRP of $25,395 with a diesel powertrain - This small sedan packs the highest estimated hwy MPG of the bunch, at 52 miles per gallon, and a tank range of 702 miles. that's Norfolk to nashville on one tank!
- Chevy Colorado - the price for the colorado is not out yet, but it will be the only "mini truck" to offer a diesel.
- Chevy Equinox - Starting MSRP of $30,640 with a diesel powertrain - about $25,000 less than the Velar, and $16,000 less than the F-Pace, I wouldn't consider them competitors, But the price gap is exceptional.
www.chevrolet.com
- GMC canyon - the Colorados Paternal twin - this one has a price already, equipped with a 2.8l Duramax, this will set you back $37,545.
- GMC Terrain - the refined brother of the Equinox, and a base price of $30,480 for the diesel.
www.GMC.com
- BMW 328D - with a starting MSRP of $41,750 this is certainly the premium small sedan offering, However, the 328D continues to offer German refinement and driving characteristics you cant find anywhere else, particularly now that VAG has left the diesel market.
- BMW X5 Xdrive 35D - this full size "sport activity vehicle" will get you everywhere you want to be, whether that is the shopping mall, soccer with the kids, or through 12 inches of snow. it offer 29 MPG of leather wrapped enjoyment to boot! and for a starting MSRP of $60,750 for the diesel, i should!
www.BMWusa.com
Chrysler/fiat is still making a run at getting the Grand cherokee and the ram 1500 through EPA certification for 2018. and Ford has verified they are in fact bringing a full size F150 to the market, but details have been scarce.
So, if your considering a new vehicle, and economy is important to you, Consider these 11 models, as light duty diesels will likely fade off into history in the next 8-10 years.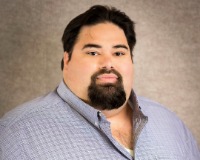 Author:
Zach Grier
Phone:
540-429-5732
Dated:
November 1st 2017
Views:
534
About Zach: As an office top producer for 2017, 2018 and new construction specialist, Zach enjoys helping folks ...