I hope you are able to attend some of these events to celebrate.

For active military personnel there are several restaurants in the area that are offering free meals or a discount.

Firebirds Wood Fired Grill – Dine with a veteran or active duty military member on Memorial Day, and Firebirds will treat them to lunch or dinner (receive one complimentary military entree equal to or less than your entree purchase). Military ID required.


Golden Corral – Memorial Day Sunrise Breakfast buffet at participating restaurants.

Hooters – 10 free boneless or traditional bone in wings with any drink purchase for all military, active duty, veterans and their spouses at any of the 345 Hooters locations across the U.S.. Must present Military ID card, Dependent ID card or Veterans ID card. Dine-in only

Logan's Roadhouse – Buy one entree, get a second one free (up to $12) with this coupon.

Lone Star Steakhouse – Buy one entree, get one free. Sunday, May 25th and Monday, May 26th. Claim offer on Lone Star's Facebook page.

Long John Silver's – Print this email and bring in your Military ID for a Free Combo on Memorial Day

Miller's Ale House Restaurants – 50% Off for All Veterans! Must present valid Military ID or VA Card.

Pie Five Pizza – Show a valid government/military ID and you'll receive your own perfect, customized pizza.

Shoney's – Free All-American Burger to all veterans and active duty military members while supplies last. There is a limit of one burger per military service member. The offer is not valid in conjunction with any other offers. Shoney's military guests will need to provide proof of military service. Offer is valid for dine-in only. Drink, tax and gratuity are not included.

Most clothing stores are offering a 10% discount for active duty and retired military personnel.

Chesapeake:

Founders' Day 10:30 a.m. to noon, celebrating the formation of the Bureau of Colored Troops in 1863. Organized by the United States Colored Troops Descendants. 1001 Bells Mill Road. (757) 547-5542





Wreath Laying Ceremony 11 a.m. at Chesapeake Veterans' Memorial, in front of City Hall, 306 Cedar Road. (757) 382-2489.





Hampton:

Observance 10 a.m. at Hampton National Cemetery, Cemetery Road at Marshall Avenue.


May Ceremony Honors Fallen Heroes

Monday, May 30, 2016 beginning at 10:00 AM.

Located at the Hampton National Cemetery in Hampton, Virginia; adjacent to Hampton University, at the intersection of Cemetery Road and Marshall Avenue.

Highlights: The Hampton Roads community will gather for a Memorial Day ceremony to honor the men and women who sacrificed their lives in this nations' defense. The one hour observance is open to the public and will take place rain or shine. A joint military color guard will participate in the ceremony, along with the U.S. Army Training and Doctrine Command Brass Quintet from Fort Eustis, Virginia. Military representatives from each branch of the armed service will place wreaths at the headstones of service members laid to rest at the cemetery.

Click here and here to learn more or call 757-723-7104.

Portsmouth:

Portsmouth Annual Memorial Day Parade

Monday, May 30, 2016 from 10:00 AM until 11:30 AM.

Located at High and Crawford Streets in Portsmouth, VA 23704.

Highlights: A Portsmouth tradition since 1884, the annual Memorial Day Parade salutes the service and sacrifices of the men and women of the United States Armed Forces and celebrates Portsmouth's proud military heritage. Enjoy floats, marching bands and lots of excitement. The parade begins at 10:00 AM. and travels on High Street from Peninsula Avenue (at I.C. Norcom High School) to Crawford Street.

Memorial Day Weekend Concert at nTelos Pavilion May 28th

Fresh Fest 2011
featuring Naughty by Nature, Kid 'n Play,
Special Ed, Dana Dane, Digable Planets
and Lisa Lisa
Saturday, May 28, 2011, 7:30 p.m.


This is going to be a night to remember!! Come see the legends of hip hop perform together one night only

Ticket Prices: $59.75 orchestra; $39.75 gold circle; $24.00 lawn.


The Elizabeth River Run: A Memorial Day Weekend Classic Continues May 28th

The Portsmouth Museums Foundation and the Tidewater Striders will host the Elizabeth River Run in Olde Towne Portsmouth on Saturday, May 28, 2011. Over 1,000 runners will participate in the Elizabeth River Run 10K, Crawford Street Mile and Children's Museum Fun Run. This event has become a Memorial Day Weekend classic.The race will start and finish on Crawford Street near the nTelos Wireless Pavilion at Harbor Center. Start time: 8 a.m.




Set Sail on the Schooner Spirit of Independence May 28th thru 30th

Olde Towne Portsmouth residents and visitors saw the schooner have discovered a great way to get out on the water and enjoy the sights of Portsmouth from a different vantage point - aboard the Spirit of Independence for a cruise along the Elizabeth River.

This Memorial Day Weekend. the schooner sails on Saturday at 11:30 a.m., 3 p.m. & 6:30 p.m. and Sunday and Monday at 3 p.m. All departures are from High Street Landing in Olde Towne Portsmouth. Tickets can be purchased in advance at: The Portsmouth Visitor's Center, 6 Crawford Parkway, 757.393-5111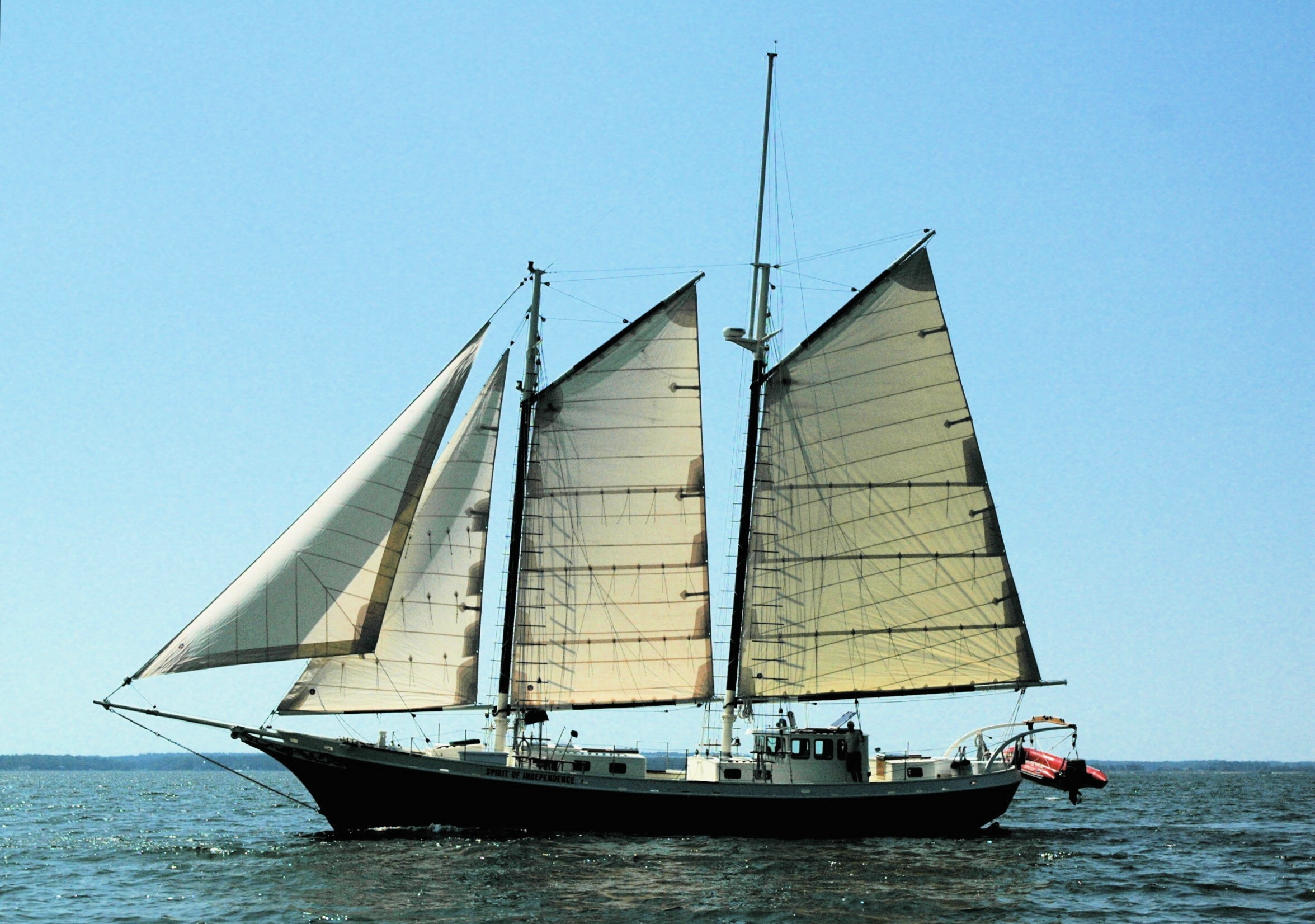 Come Sea History at Portsmouth Naval Shipyard Museum and Lightship PORTSMOUTH May 39th

Celebrate Memorial Day with the Portsmouth Naval Shipyard Museum and Lightship Portsmouth! Learn about over 250 years of Portsmouth and naval history. Join in on Civil War era Revenue Cutter Service and U.S. Navy Demonstrations. Create special patriotic crafts. Open from 1 p.m. to 5 p.m. Memorial Day.




Newport News:

Memorial Day with the Air Force Band
Monday, May 26, 2014
5 p.m. – 9 p.m.
City Center – Oyster Point Newport News
Fountain Plaza


Norfolk:

Flag Raising In commemoration of African American veterans. 10 a.m. at Calvary Cemetery, 1600 St. Julian Ave. (757) 441-2654.





Service On the fantail of the battleship Wisconsin, 4:30 p.m. at Nauticus, One Waterside Drive. (757) 664-1000.





7th Annual Kam Cares Family & Friends Memorial Day Cookout

Saturday, May 28, 2016 from 12:00 PM until 5:00 PM.

Located at Town Point Park in Norfolk, VA 23510.

Highlights: Come relax in the park while enjoying the sounds of the Fuzz Band! Complimentary lunch provided for youth 18 and under eat free. Food served until 2:00 PM. Adults will have the opportunity to support the foundation by purchasing an $8 meal voucher (2 pieces of fresh fried chicken-cooked onsite, baked beans, roll, and beverage). Additional food vendors will be onsite until 4:30 PM. Lawn chairs and blankets are strongly encouraged.

Concert "Symphony in the Park," patriotic songs sponsored by WHRO. 6 p.m. at Town Point Park, Waterside Drive. (757) 441-2345.





Naval Station Norfolk The oldest naval port in the United States that offers guided tours

Address: 1530 Gilbert St, Norfolk, VA 23511-2730 757-444-7955


Virginia Beach:

Annual Tidewater Veteran's Memorial Day Ceremony

Monday, May 30, 2016 at 12:00 PM

Located at the Tidewater Veterans Memorial, 1000 19th Street, across from the Virginia Beach Convention Center.

Highlights: Join Mayor William D. Sessoms, Jr., LtCol Wade E. Wallace, Executive Officer, Headquarters and Service Battalion, Marine Forces Command, Norfolk, Va. and the Mayor's Veterans Committee as they host the annual Memorial Day Ceremony. This annual event is held to honor and pay tribute to the men and women of the armed forces "who gave their all." Flyovers planned. (757) 385-4075.

Concerts are being held from 8 p.m. – 10:45 p.m. on Friday, Saturday and Sunday at three different locations along the oceanfront:
17th Street: Friday – Rare Mixx; Saturday – Nature's Child; Sunday – The River Boyz

24th Street: Friday – TRADOC Concert Band; Saturday – Jesse Chong Band; Sunday – Seth Stainback & Roosterfoot

31st Street: Friday – The Fuzz Band; Saturday – DEJA; Sunday – The Deloreans
Take a stroll along the boardwall and enjoy the "Heores Walk" display which streches from 17th to31 streets It display writings from local high schools.
Saturday, May 24 (Movie: Frozen) On the beach at 27th Street at 8:30
Pungo Strawberry Festival
Saturday, May 28, 2016 and Sunday, May 29, 2016 from 9:00 AM until 7:00 PM each day.
Located at 1776 Princess Anne Road, Virginia Beach, VA 23456.
Highlights: The Annual Pungo Strawberry Festival's activities will include a parade, continuous entertainment on three stages, one of the largest carnivals on the east coast, a multi-million dollar military display to honor our veterans and service members, a pie eating contest, pig races, a youth arts and craft display, 4H exhibits and activities, arts and craft booths, and, last but not least some of the best food you have ever tasted! Vendors will offer fresh picked strawberries, strawberry shortcake and ice cream, chocolate dipped strawberries, strawberry pizzas, and much more.
Salute to Summer at the Beach
Friday, May 27, 2016 to Sunday, May 29, 2016 beginning at 8:00 PM each day.
Located at Dairy Queen Grill & Chill 17th Street Park, 24th Street Park and 31st Street Park at the Virginia Beach Oceanfront. Check out the link below for the entertainment schedules.
Highlights: Salute to Summer is an "Star-Spangled" salute to great music, fun in the sun, and the military men and women who have sacrificed their lives throughout our history. Enjoy live, free entertainment on three outdoor stages features music presented by local and regional bands. The "Heroes Walk" display stretches along the boardwalk from 17th to 31st Streets. Original essays written by local high school students are reproduced on four by eight foot banners easily read by passers-by. These essays describe the military conflicts in which the United States has been involved throughout history.
Williamsburg:
Memorial Day Commemorative Program
Monday, May 30, 2016 from 10:00 AM until 12:00 PM.
Located at the Palace Green at Palace Green Street, Williamsburg, VA 23185.
Highlights: Gather for a modern service honoring military veterans who died while serving their country. A procession with Fife and Drum support will proceed from the Palace to Bruton Parish Church and the French grave site. Wreaths will be laid, prayers given, and volleys fired at each stop to honor soldiers of the American Revolution and Civil War interred nearby.
Active Duty and Veterans' Admission to Busch Gardens and Water Country USA
Located at Busch Gardens and Water Country USA in Williamsburg, VA.
Highlights: Experience Busch Gardens and Water Country USA at a special price in appreciation of Military Veterans and Active Duty.
Yorktown County Memorial Day Ceremony
Time: 12-1 p.m.
Location: York Hall, 301 Main Street, Yorktown, VA 23690
NPS Memorial Day Weekend